It is a frightening experience to be arrested or under investigation for a crime. Your first thought may be to respond with the hopes of avoiding a criminal conviction on your record or time spent in jail or prison. This action does not always result in a favorable outcome. it is in your best interest to act quickly to contact a reputable lawyer committed to protecting your rights.
At the Law offices of Eugene Lumberg and Eric S. Lumberg, in West Bloomfield, MI, we represent our clients aggressively to acheive the best possible resolution to your case. Whether you have been charged with a Felony or Misdemeanor, or contacted by the police about an investigation, contact us today.
We handle cases involving: OWI, Drug Charges, Theft, Fraud Crimes, Traffic Violation and Juvenile Matters and all other major crimes.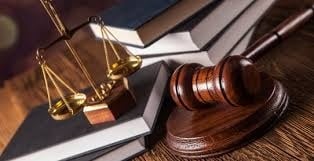 Clients benefit from our 60 years of combined experience as well as our background as both Prosecutors and Defense Attorneys. Currently, both Eugene and Eric serve as City prosecutors for Oak Park and Pleasant Ridge.
Our goal is to review all evidence and discuss your case with you fully. We give you the best resolution possible and the best defense. Contact us today to speak to a knowledgeable and experienced criminal defense attorney.
I definitely want to thank you for your professionalism, and the integrity with which you handled my case.
-Don G.